Are you a veteran, active duty military personnel, or a dedicated first responder? We have an exclusive offer just for you! Join us at the highly anticipated Hudson Valley Food Truck Festival on June 24th at Barton Orchards, and enjoy a special discount of $10 on tickets, thanks to VA Hudson Valley Healthcare.
At the festival, you'll have the opportunity to indulge in a wide variety of delectable food truck offerings. Picture yourself savoring mouth-watering dishes from over 80 different food trucks, each with its own unique culinary delights. The event promises an incredible selection, including offerings from renowned local food truck brands. The flavors are simply unmatched!
To show our appreciation for your service, we're offering a discounted ticket price of only $10 off at the event's gate for veterans, active duty military, and first responders. Please note that this exclusive offer is only available for on-site purchases at the gate, and proof of service must be shown. We want to ensure that those who have served our country and communities can take full advantage of this amazing discount.
This special offer is made possible thanks to the generous support of our partners at VA Hudson Valley Healthcare. They have been providing comprehensive healthcare services to our local veterans, their families, and their caregivers, truly exemplifying their commitment to our heroes. We are honored to collaborate with them in showing gratitude to our brave veterans, active duty military personnel, and dedicated first responders.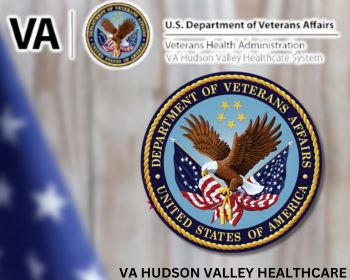 Don't miss out on this fantastic opportunity to enjoy the Hudson Valley Food Truck Festival while taking advantage of this exclusive $10 discount. Gather your fellow veterans, military comrades, and fellow first responders and head to Barton Orchards on June 24th. It's the perfect way to celebrate and unwind in a vibrant and lively atmosphere.
Remember, this special discount is available only at the gate and requires proof of service. So, mark your calendars, prepare your ID, and join us for an unforgettable experience at the Hudson Valley Food Truck Festival. We salute you and look forward to celebrating your service at this incredible event!